About an author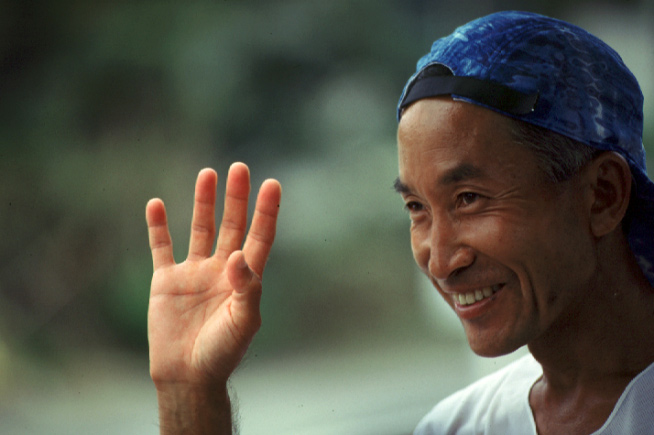 Kazuo Sawamoto
Born in Furano, Hokkaido, Japan. March 15th 1946.
I started jogging when I was 30 years old. I enjoy running slowly up hills, fields, and along the shore without the constraint of time. The appearance of the blue sky, the fluffy clouds, the shinning sun, the blowing wind, the drizzling rain, and the gentle snow. The swinging trees, the flourishing flowers, the birds and insects have come to tell me the seasons is changing. Before I knew it, running had become a well-established routine.
It was twenty some years ago that I received a job to make a poster from Mr. Tateo Itoh. He was the secretary general of Hokkaido Incurable Patients Association. Since I have worked for Hokkaido Incurable Patients Association to create awareness. As I continued working for the association, I had several chances to listen to the patients and to know how they fight against their illnesses in their daily lives. Their strength and courage encouraged me to live my own life with more purposes, effort, and appreciation.
One day when I was jogging through nature, a thought came to me. "I am blessed with physical health. What can a healthy person like me do for patients?" At this particular moment, an idea appeared like a dream. "In return for all the encouragement I've received from many patients, is it possible for me to jog throughout Japan to cheer on and encourage patients and their families?"